OMG, you guys, I just watched Resurrection Ship Pt 1 and nearly bawled my little heart out. The scene
between Laura and Bill is both heartbreaking and warming at the same time. There is so much visible, there, to me, as a shipper, that I just couldn't help but get all teary eyed and fuzzy. You know what I'm on about, right?
I bring you Resurrection Ship Pt 1 PICSPAM
and thoughts behind this cut right underneath here :D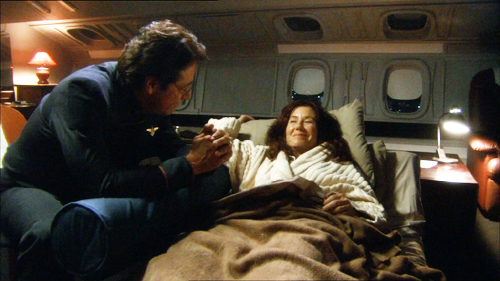 "I have good days and bad days, but don't look so worried, I'm not dying today."
One of the many reasons why Battlestar Galactica 2003 OWNS MY FRAKKING SOUL!